Professional Training

Holistic Health Care and Energy Medicine

Craniosacral Biodynamics: new professional trainings begin in Washington, DC and New York in 2018.

Energy Medicine and Polarity Therapy certification is available as a distance learning program, or hybrid in-class and home study.
Watch for advanced specialty seminars in NeuroEnergetic Therapy™ in the USA, Australia, and Europe!
Wellness Institute courses are approved for:
Continuing Education: National Certification Board for Therapeutic Massage and Bodywork, Continuing Education Provider #: 451377-10, also NYS BMT # 00033
American Polartiy Therapy Association (APTA) approved training
Biodynamic Craniosacral Therapy Association of North America approved teachers
Our ongoing professional trainings are not listed in the following calendar as they are closed to new registrations.

Foundation training in Biodynamic Craniosacral Therapy leading to certification. This first seminar of a complete training begins in June 2018. Introductory level seminars are available at PMTI before the full training begins, and also by video for home study.
Washington, DC
June 11 - June 14, 2018


This overview of Craniosacral Biodynamics introduces the Biodynamic approach to craniosacral therapy. This seminar is the beginning of a complete professional training.
New York City
June 18 - June 22, 2018


Take your NET knowledge to the next level! NET-2 explores gateways into the therapeutic process and resolving impasses to facilitate healing.
Sydney, NSW
April 27 - April 29, 2018


The cranial base is a central organizing fulcrum that has relationships to the entire body. This seminar explores quintessential ideas in Craniosacral Biodynamics.
Sydney, NSW
May 2 - May 6, 2018


The transpersonal psychology aspect of NET emphasizes the spiritual aspects of the healing process. This final seminar in the NET series for Czech therapists includes graduation!
Prague, Czech Republic
May 12 - May 15, 2018

Craniosacral Academy of Russia sponsors this second level seminar in NeuroEnergetic Therapy for medical doctors and osteopaths.
Moscow, Russian Federation
May 17 - May 20, 2018


Biodynamic CST is founded on five principles in this healing art. This seminar reveals the heart of Biodynamic healing work through the five interactive principles.
Washington, DC
September 13 - September 16, 2018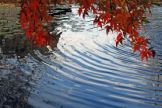 Enjoy the beginning of autumn in the Catskills and this introduction to the Principles of Craniosacral Biodynamics taught by Wellness Institute's founder, Roger Gilchrist.
Omega Institute in Rhinebeck, NY
September 24 - September 28, 2018


This seminar goes in-depth to the importance of Nervous System Resiliency and how to promote that with Craniosacral Biodynamics.
Sydney, Australia
October 12 - October 14, 2018


The idea that the treatment plan is inherent within the disturbance is a central theme in Craniosacral Biodynamics. Learn how to work with the ordering forces of life and their natural wisdom for increasing health.
Sydney, NSW, Australia
October 17 - October 21, 2018


NeuroEnergetic Therapy returns to Prague! This seminar is an overview of Energy Medicine principles in the healing arts.
Prague, Czech Republic
October 25 - October 28, 2018

This seminar goes in-depth to the importance of Nervous System Resiliency and how to promote that with Biodynamic osteopathy.
Moscow, Russia
November 1 - November 4, 2018