Professional Training

Wellness Institute is dedicated to maintaining international centers for excellence in Craniosacral Biodynamics, Energy Medicine and Polarity Therapy.

In response to the unpredictable nature of the global health crisis, any classes we are not able to teach in person will be offered as webinars or online study alternatives.
Wellness Institute courses are approved for:
American Polartiy Therapy Association (APTA) approved training
Biodynamic Craniosacral Therapy Association of North America approved teachers
Pacific Association for Craniosacral Therapy approved training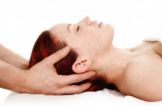 2021-22 commences new professional certification courses in Craniosacral Biodynamics in Washington, DC, New York, and Sydney, NSW, Australia. Interest lists are forming, and each class will commence when there is sufficient group size. Details on each training in the calendar below.
Washington DC--New York City--Sydney, NSW, Australia
September 27, 2021 - February 20, 2022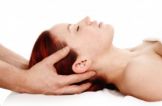 New hybrid training with video based lessons (entire seminars professionally filmed!) and additional instructor led supervised practice sessions and mini-seminars in training locations and online.
Distance Learning plus Supervised Practice
January 1 - July 28, 2022

Classic Osteopathic Views on Embodiment of the Spirit webinar series. Three weeks: February 10,17, 24, 2022. Classes at 9:00 am Pacific/12:00 pm Eastern Time
Webinar Series
February 10, 2022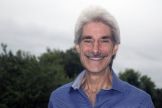 This RPP level class in Polarity Therapy covers the Standards for Practice competencies for Communication and Facilitation. Additionally, client sensitivity and therapeutic dialog can be studied with a professional psychotherapist with several decades' experience.
Online Webinar
January 4 - February 1, 2022


This seminar examines the anatomical structure of the craniosacral system. Understanding these core relationships explains a great deal in body oriented therapies. This level also teaches the most important skills for craniosacral therapy.
Washington, DC
March 21 - March 24, 2022


Learn how to work with the compounded effects of nerve facilitation on increased stress levels, lowered immunity, and altered behavioral responses that can create impasses to our clients' personal and spiritual development.
Washington, DC
March 25 - March 27, 2022


Visit the clear desert air and mysterious vortexes of Sedona, while studying Craniosacral Therapy skills that support the immune system. Specific approaches to rebalancing physiology will be taught along with ways to mitigate the psychosocial stresses of the pandemic.
Sedona, Arizona
April 29 - May 1, 2022


Advanced post-graduate training in Nervous System Resiliency is designed to give you expertise in this emerging theme in health care. Be on the leading edge of your field!
Washington, DC
June 24 - June 26, 2022


Explore the polyvagal theory for autonomic nervous system regulation, the HPA Axis, and pituitary dependent endocrine functions as part of psychoneuroimmunology that are accessible in Craniosacral Biodynamics.
Washington, DC
September 30 - October 2, 2022