Professional Training

Wellness Institute is dedicated to maintaining standards for excellence in Craniosacral Biodynamics, Energy Medicine and Polarity Therapy.

In response to the unpredictable nature of the global health crisis, any classes we are not able to teach in person will be offered as webinars or online study alternatives.
Wellness Institute courses are approved for:
American Polartiy Therapy Association (APTA) approved training
Biodynamic Craniosacral Therapy Association of North America approved teachers
Pacific Association for Craniosacral Therapy approved training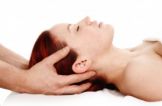 Foundation training in Biodynamic Craniosacral Therapy leading to certification. This first seminar of a complete training begins in June 2023. This seminar may also be taken as a Biodynamic Craniosacral Therapy Overview.
Washington, DC
June 12 - June 15, 2023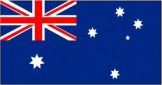 Wellness Institute maintains the intention to start a new BCST training in Australia in July 2023. Classes meet 3x per year, with the addition of Tutor Supervised Practice Groups in between seminars.
Sydney, NSW, Australia
July 3 - July 6, 2023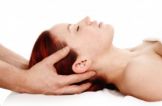 New hybrid training with video based lessons (entire seminars professionally filmed!) and additional instructor led supervised practice sessions and mini-seminars in training locations and online.
Distance Learning plus Supervised Practice
January 1, 2022 - December 28, 2024


The transpersonal psychology aspect of NET emphasizes the spiritual aspects of the healing process.
Washington, DC
June 23 - June 25, 2023


Inherent Healing Processes are examined in this advanced seminar with senior teachers of BCST--Scott Zamurut and Roger Gilchrist. Extend your Biodynamic study in Colorado after the BCTA conference, and go deep into your awareness of therapeutic practice!
Crestone, Colorado
September 12 - September 14, 2023


Polarity Therapy provides a complete description of the human energy system and innovative ways for therapeutically balancing it.
Prague, Czech Republic
October 25 - October 29, 2023


Biodynamic CST is founded on five principles in this healing art. This seminar reveals the heart of Biodynamic healing work through the five interactive principles.
Sydney, NSW, Australia
November 6 - November 9, 2023