Professional Training

Holistic Health Care and Energy Medicine

Craniosacral Biodynamics: Wellness Institute is dedicated to maintaining international centers for excellence in BCST study. New trainings begin in 2020.

Energy Medicine and Polarity Therapy distance learning program
is highly acclaimed. Certification is available through combined in-class and home study.
Wellness Institute courses are approved for:
Continuing Education: National Certification Board for Therapeutic Massage and Bodywork, Continuing Education Provider #: 451377-10, also NYS BMT # 00033
American Polartiy Therapy Association (APTA) approved training
Biodynamic Craniosacral Therapy Association of North America approved teachers
Pacific Association for Craniosacral Therapy approved training
Please note: Our ongoing professional trainings are not listed in the following calendar as they are closed to new registrations. New BCST training groups will begin in 2020--registrations/applications are being taken now.

This overview of Craniosacral Biodynamics introduces the Biodynamic approach to craniosacral therapy. This seminar is the beginning of a complete professional training.
Sydney, NSW, Australia
February 19 - February 23, 2020


NET provides a meta-model combining Craniosacral Biodynamics, Energy Medicine, Psychoneuroimmunology, and Transpersonal Psychology. Read more in the articles section.
Prague, Czech Republic
October 23 - October 28, 2019


Explores the inherent motion of the CNS, fluid dynamics, and the midline in relation to Craniosacral Therapy.
New York City
December 9 - December 13, 2019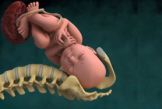 An understanding of birth dynamics provides valuable insight in Biodynamic Craniosacral Therapy.
Sydney, NSW, Australia
February 5 - February 9, 2020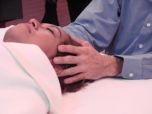 Sensitive approaches to the face and jaw allow Craniosacral Biodynamics to help with many challenging conditions.
New York City
March 16 - March 20, 2020


Learn how to work with the compounded effects of nerve facilitation on increased stress levels, lowered immunity, and altered behavioral responses that can create impasses to our clients' personal and spiritual development.
New York City
June 15 - June 19, 2020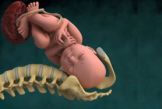 Birth Dynamics have a strong influence on the craniosacral system. Additionally, the birth process establishes many of the baseline patterns for body structure, behavior, and nervous system regulation.
New York City
September 21 - September 25, 2020