Polarity Therapy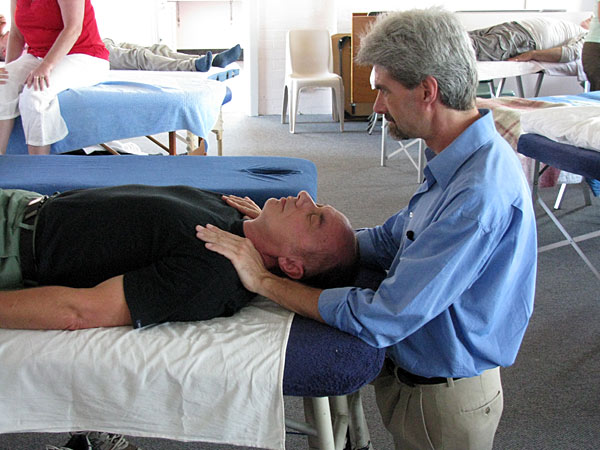 Polarity Therapy is becoming a defining model for energy medicine because it offers a comprehensive and specific model of the Human Energy System. Polarity Therapy describes in detail the various patterns and features of the human energy field, and provides valuable therapeutic approaches to each dimension of the human experience.

Polarity Therapy is a powerful holistic healing system combining some of the world's most ancient medical wisdom with the most modern advances in health care. Current research demonstrates that electromagnetic forces are the foundation of life, documenting what the ancients said about life energy, chi, or prana. This life energy weaves the fabric of our beings, creating the physical, emotional, mental, and spiritual dimensions in life. Disease, pain and stress are the results of underlying energy imbalances. Polarity Therapy improves the flow of energy in our bodies, bringing greater balance to the whole system. Because living energy fields are the foundation of health, Polarity Therapy is being used by many health professionals, including doctors, nurses, counselors, physical therapists and bodyworkers.
Polarity Therapy creates an insightful model for energy medicine and teaches skills for balancing the human energy system. Polarity Therapy can be learned well by professionals and laypeople alike. Energy balancing techniques are easy to learn and to integrate into your existing practice. Your clients will love the gentle and profound results. Introduction, Certification, and Distance Learning programs are available.
As a practitioner, Polarity Therapy gives you the ability to work with clients to help facilitate deep changes that increase well-being. Polarity Therapy is an integrated system that utilizes bodywork, awareness counseling, diet, and exercise as parts of a comprehensive approach to healing. Polarity Therapy bodywork is energy-based, similar to acupressure, reiki, Healing Touch, and Therapeutic Touch, yet it is more det ailed than these other approaches. The details of Polarity Therapy create greater precision in the therapeutic process, which allows energy-based healing to be very specific. This non-invasive bodywork balances the body's energy fields and currents. Balancing the life energy encourages healing the body's tissues, organs, and systems, while integrating the emotions, mind, and spirit. Polarity Therapy acknowledges the healing power of Love as the real depth of the healing process.
Professional Training »
Distance Learning Program »
Educational Resources »



Our courses are for you! The Polarity Therapy course is equally relevant for laypeople and professionals in the health care disciplines. Wellness Institute courses are designed to give you useful skills and a deepening awareness that will change your life! We have made it even easier to learn Polarity Therapy with our new Distance Learning Program and on-line trainings. Our commitment is to help you develop a comprehensive understanding of the Human Energy System and your ability to effectively facilitate healing.

Prepare for the Energy Medicine of the 21st Century
in this highly regarded course.

"I emerged from the Wellness Institute course fully confident in my abilities as a Polarity Therapist. The superb teaching ability of Roger and others at the Institute, the invaluable experience gained from the clinical supervision, and the clarity of vision provided by the class, has impacted me deeply in my life, preparing me fully for my change of career."
- HG, Toronto, Canada
Past administrator at the United Nations

Earn your diploma as a Certified Polarity Therapist!
Announcing the new, hybrid training combining distance learning and in-class refinement!


Wellness Institute's Certified Polarity Therapist training is an accredited training with the American Polarity Therapy Association. You will receive your diploma from the Wellness Institute when you have met all course requirements. You can receive your Associate Polarity Practitioner credential from the American Polarity Therapy Association once you have met the following requirements: study all course materials and complete specific learning projects, practice bodywork sessions of all the material covered, perform 30 supervised Polarity Therapy sessions, receive 5 hours clinical supervision by telephone or email, and receive 5 therapeutic sessions from a professional Polarity Therapist. Details of the certification requirements are included with the Distance Learning Program.


Lessons include: Complete Theory on the Human Energy System; Universal Energy Dynamics and the Human Body; Five Elements; Energy Fields in Living Organisms; Chakra System, theory and practice; Five and Six Pointed Stars; Craniosacral Therapy general principles; Nervous System Balancing; Body Physiology and Energy Principles: Respiration, Metabolism, and Detoxification; Natural Cleansing Protocols; Insights from Naturopathic Medicine, Chiropractic, and especially Osteopathic Medicine, through Dr. Stone's 60 years of experience; new refinements brought through modern practitioners; setting up your Polarity Therapy business; Professional Ethics and Practice Management.

We teach more at the APP certification level due to our unique Holographic Teaching process. Roger Gilchrist, the lead instructor, has pioneered integrated, multi-dimensional teaching that helps students learn better. You'll be surprised how much you understand this work through this study program! Take the opportunity to study Polarity Therapy with a master teacher.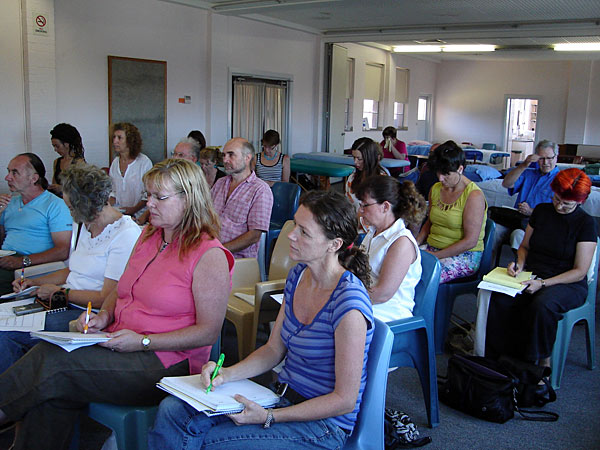 For more information on the professional practice of Polarity Therapy, visit the website for
the American Polarity Therapy Association (APTA) at www.PolarityTherapy.org.